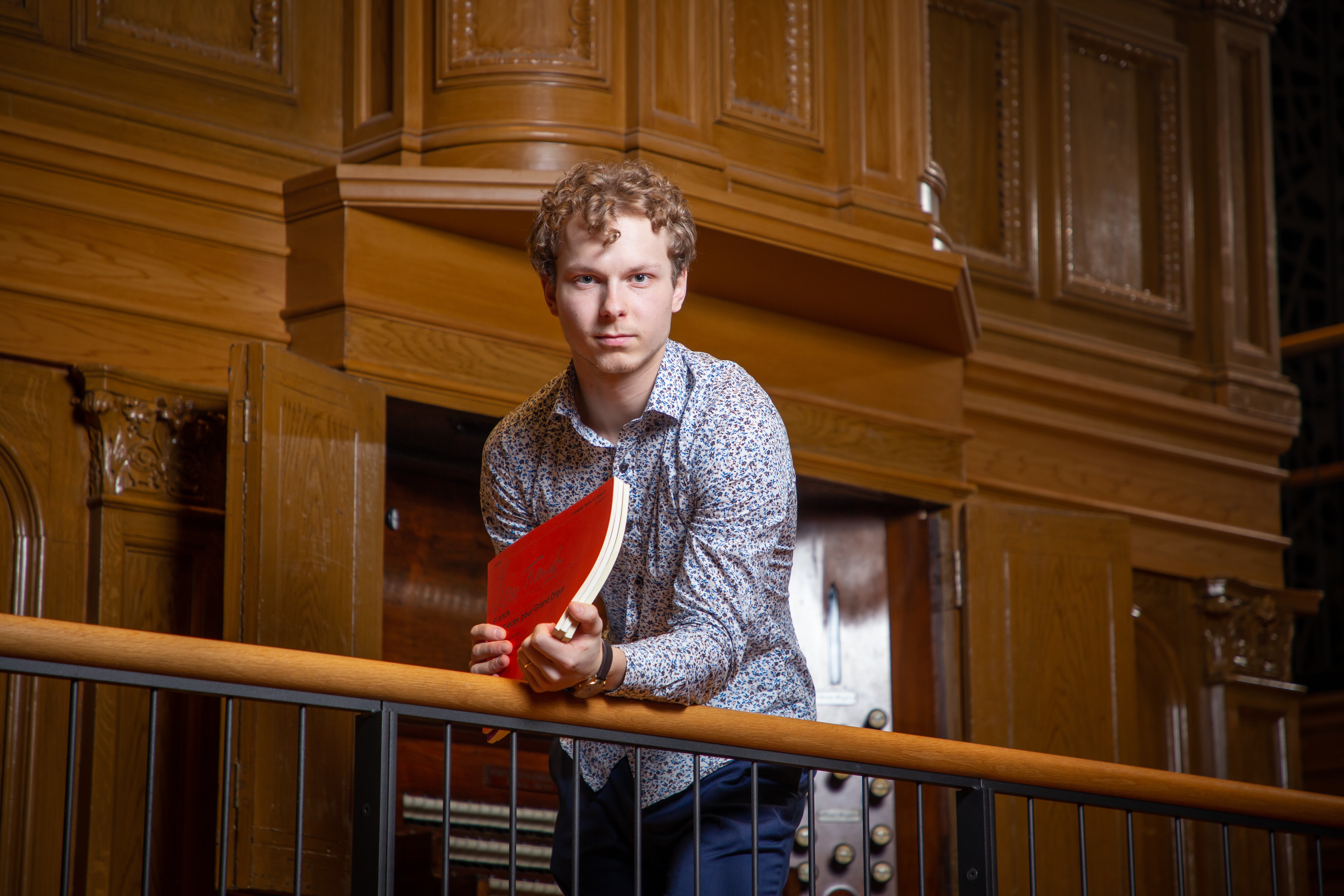 Eerik Ohtamaa (born in 2001) is a young organist from Kiiminki, Oulu. He grew up studying piano and organ at the Oulu Concervatory. From autumn 2021 on Ohtamaa has studied at Sibelius Academy in Helsinki with Ville Urponen. As a cembalist Ohtamaa studies with Elina Mustonen. During the spring 2023 Ohtamaa completes his Bachelors Degree and supplements his studies with international masterclasses in Finland and abroad.
Ohtamaa is a member of several chamber music ensembles as an organist, pianist and cembalist and he has collaborated with several choirs as well.
Ohtamaa performed his debut solo concert in 2016 at the age of 15. From 2016 on Ohtamaa has performed regularly with solo concerts for example at the Haukiputaa Organ Marathon, Pohjanmaan Urkusafari in Kokkola and The Ostrobothnian Contemporary Music Festival in Oulu. In Addition to Mänttä Music Festival Eerik Ohtamaa shall perform at Utsjoki and Helsinki during the year 2023.