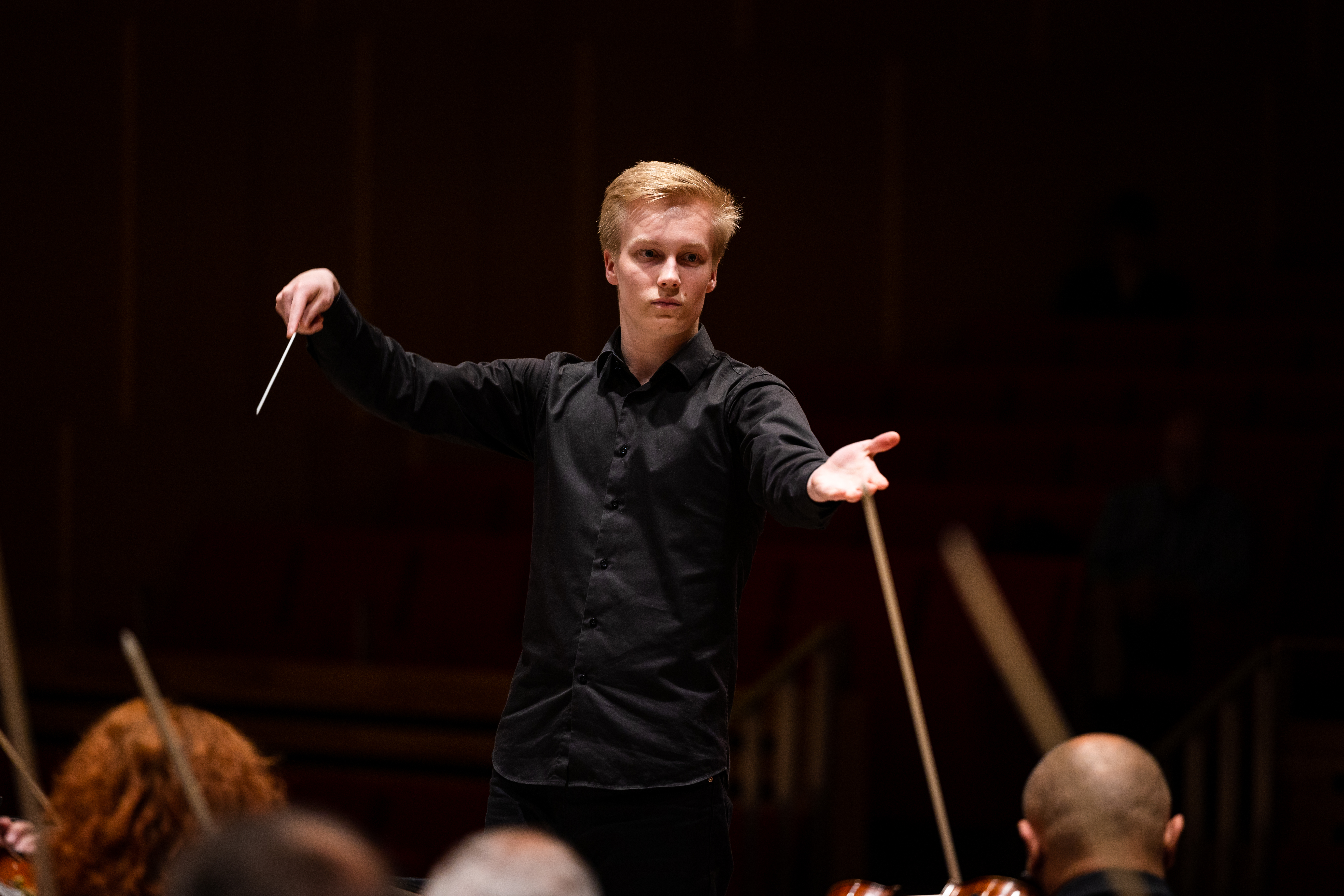 Mikael Loponen (born 2003) is a versatile musician. After studies as a pianist, he began his orchestra conducting studies in 2018 with Jorma Panula. Nowadays he studies in Helsinki at the Sibelius Academy conducting class with the professor Sakari Oramo. In the conducting masterclasses he has been taught by Johannes Schlaefli, Dima Slobodeniouk and Antony Hermus. Loponen has conducted many orchestras both in Finland and abroad, such as Sonderjyllands symfoniorkester, Lohjan city orchestra and Jyväskylä Sinfonia.
At the moment Mikael Loponen studies piano with Antti Hotti and Henri Sigfridsson. He has taken part in the piano master classes of Marc-Andre Hamelin, Nikolay Lugansky, Matti Raekallio and Robert Levin. Loponen was awarded with the 1st price in Leevi Madetoja Piano competition in 2022, and with the 3rd price in Helsinki Lied competition in 2021. He was also one of the six finalists in Tampere piano competition in 2021. 
Mikael Loponen was a student in the Youth Piano Academy Finland during the years 2015-2022.