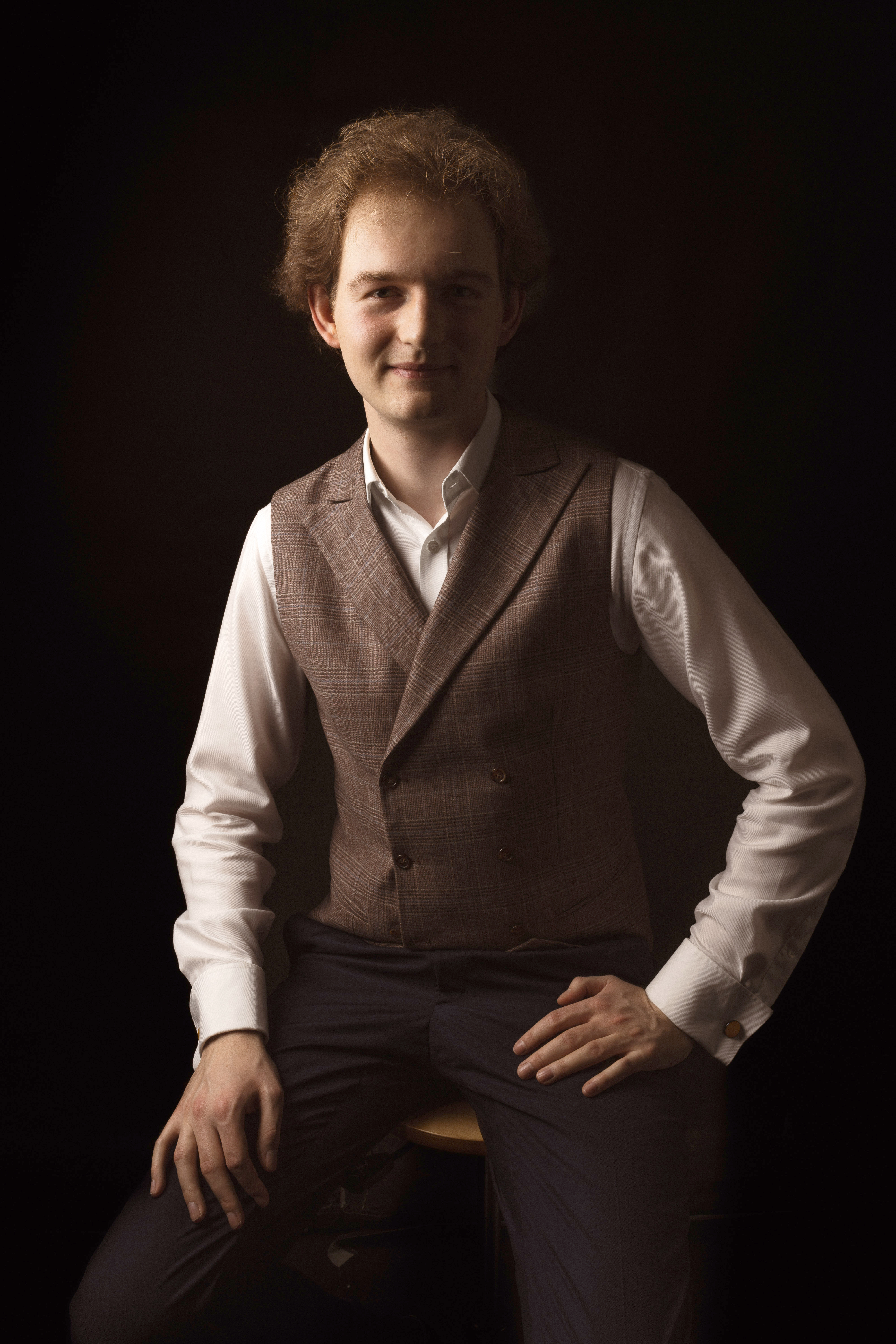 Pianist Piotr Pawlak (born 1998) from Gdansk masters the noble art of competing. In Finland Pawlak won the The Maj Lind International Piano Competition in October 2022, and also the audience to his side with stage charisma and unique interpretations. Piotr Pawlak has been described as an intelligent pianist, who has deep understanding of music, sophisticated tone quality and virtuosity that grants him the freedom to execute all of the strong contrasts in compositions. 
Prior to Maj Lind Piano Competition, Piotr Pawlak won top prizes in the following competitions: the XI Darmstadt International Chopin Piano Competition (2017), the I Beijing International Fryderyk Chopin Competition for Young Pianists (2016), the Stanisław Moniuszko International Competition of Polish Music in Rzeszów (2019), the II International Competition for Young Pianists "Chopin at Wawel" in Cracow (2019) and the 8th International Chopin Piano Competition in Budapest (2018). Pawlak has been rewarded in organ and composing competitions too in 2017 and 2020. 
Piotr Pawlak is a graduate from Gdansk Music Academy, where he continued to study piano with Waldemar Wojtal. He also studied conducting with Zygmunt Rychert and finished his master's degree in Mathematics at the University of Gdansk in 2020.
Pawlak's success has taken him all over the world in recent years. As a soloist he has performed with the Warsaw National Symphony Orchestra, Lower Silesia Philharmonic Orchestra, Holy Cross Philharmonic Orchestra, Ningbo Symphony Orchestra, Polish Chamber Philharmonic Orchestra, Baltic Philharmonic Orchestra, The Accademia Teatro La Scala Orchestra and Finnish Radio Symphony Orchestra.