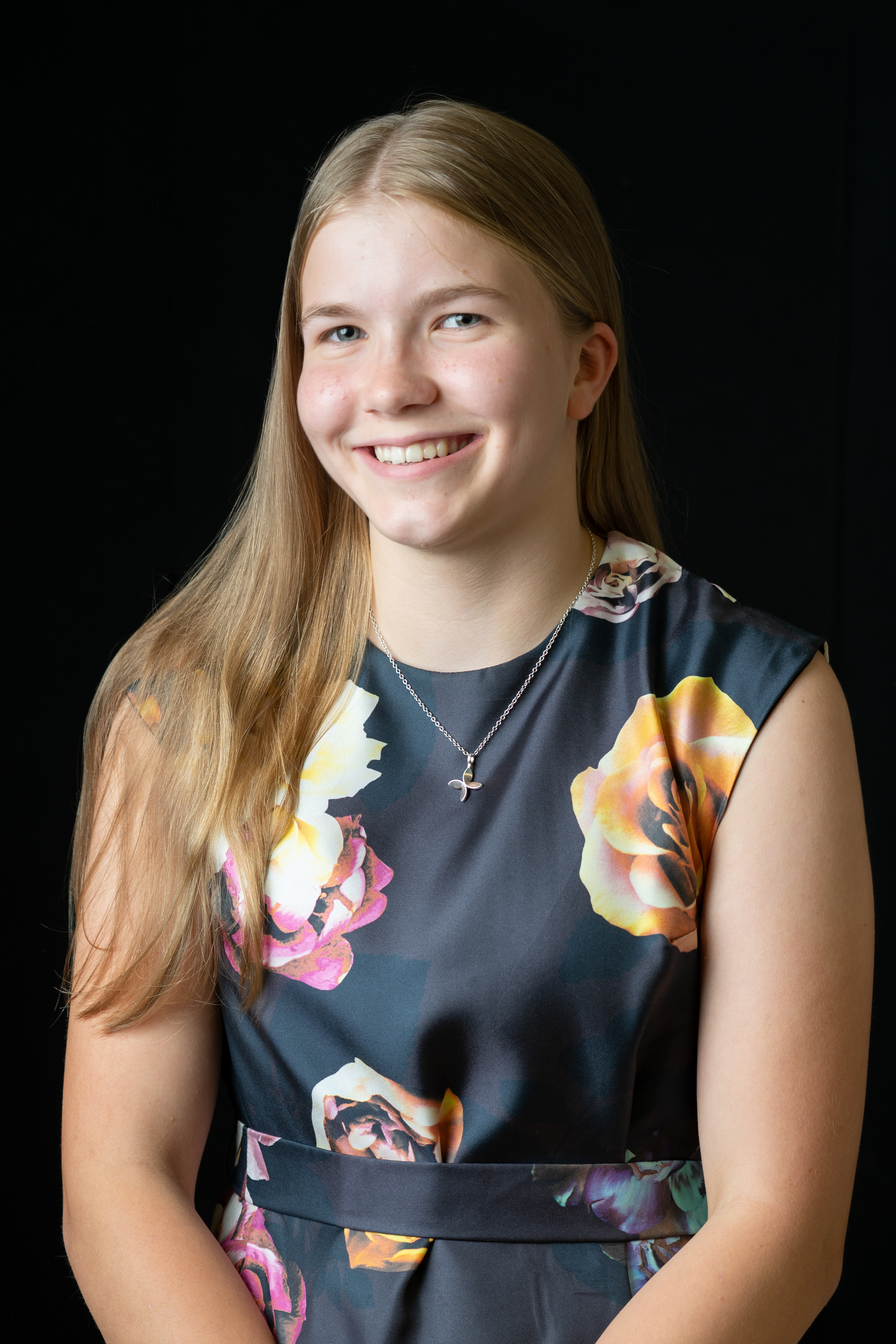 Kaika Niskakangas (born 2005) studied in the Conservatory of Oulu under Eeva Havulehto's guidance until spring 2021. From the autumn of 2021 onwards, she has continued as a student of Kari Tikkala at the Juvenalia Music Institute. Niskakangas has participated in master classes of e.g. Henri Sigfridsson, Tuija Hakkila, Antti Hotti, Paavali Jumppanen, Antti Siirala, Niklas Pokki, Erik T. Tawaststjerna, Wolfram Schmitt-Leonardy and Janne Mertanen.
Kaika Niskakangas was awarded at the Leevi Madetoja Piano Competition in 2018 and 2022 and in the Tapiola Piano Competition in 2021. Other important performances for her have been the concert of Chopin Society of Finland in 2022, Tapiola Piano Competition 2019, Kokkola Piano Ensemble 2016 and the concerts of Mänttä Music Festival, Oulu Music Festival and Turku Music Festival.
Kaika has been a student of the Youth Piano Academy Finland since the year 2021.