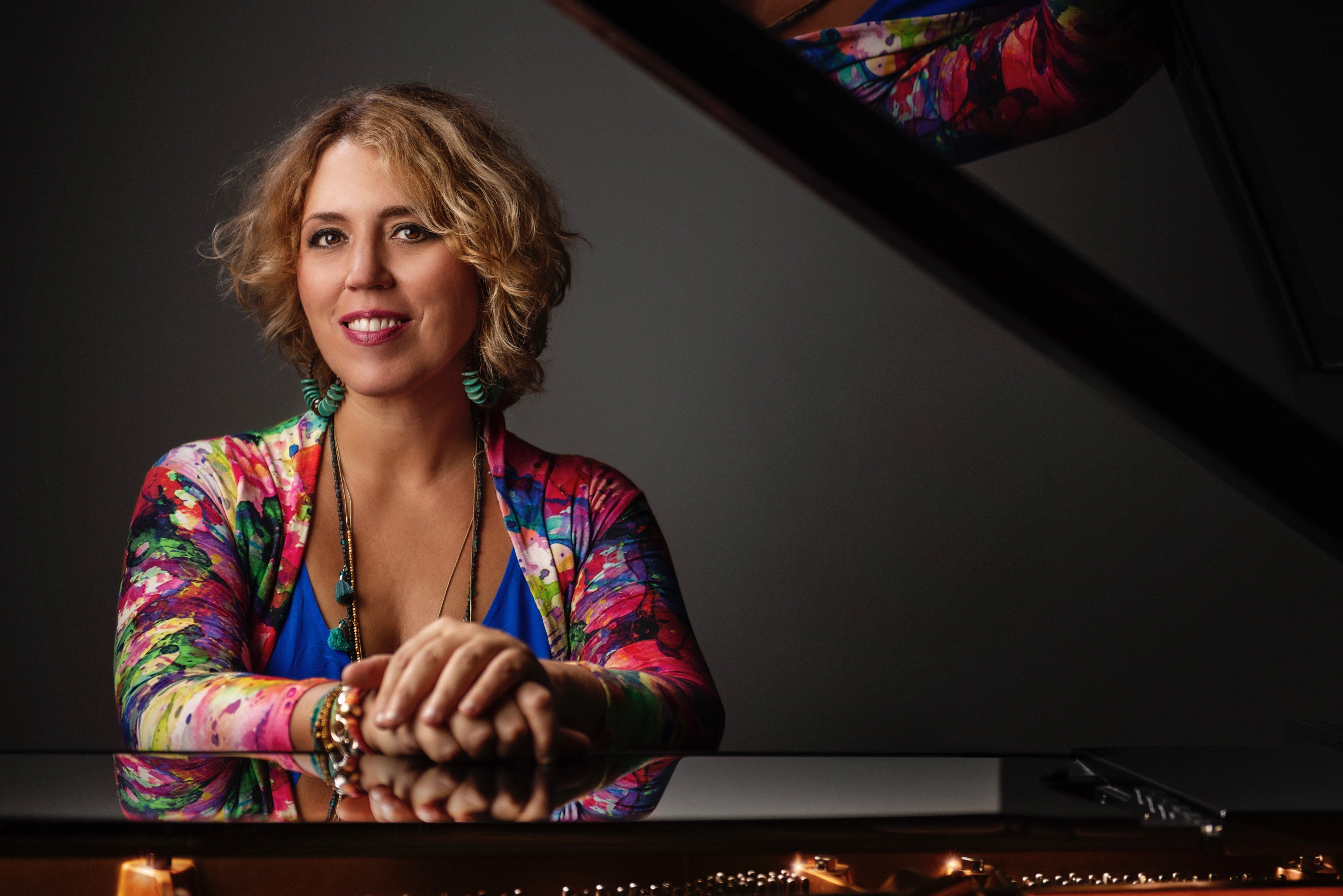 South American genius pianist Gabriela Montero is one of the most in-demand pianists of our time. Gabriela Montero's visionary interpretations and unique compositional gifts have garnered her critical acclaim and a devoted following on the world stage. Anthony Tommasini remarked in The New York Times that "Montero's playing had everything: crackling rhythmic brio, subtle shadings, steely power…soulful lyricism…unsentimental expressivity." 
Celebrated for her exceptional musicality and ability to improvise, Montero has performed with many of the world's leading orchestras to date, including: the Royal Liverpool, Rotterdam, Dresden, Oslo, Vienna Radio, and Netherlands Radio philharmonic orchestras; the Gewandhausorchester Leipzig, NDR Sinfonieorchester Hamburg, NDR Radiophilharmonie Hannover, Zürcher Kammerorchester, the Detroit, Houston, Atlanta, Toronto, Baltimore, Vienna, City of Birmingham, Barcelona, Lucerne, and Sydney symphony orchestras and the Belgian National Orchestra.
Born in Venezuela, Montero started her piano studies at age four with Lyl Tiempo, making her concerto debut at age eight in her hometown of Caracas. A graduate and Fellow of the Royal Academy of Music in London, Montero is a frequent recitalist and chamber musician, having given concerts at such distinguished venues as the Wigmore Hall, Kennedy Center, Vienna Konzerthaus, Berlin Philharmonie, Cologne Philharmonie, Leipzig Gewandhaus, Sydney Opera House, Amsterdam Concertgebouw, Hong Kong City Hall, and at the Barbican's 'Sound Unbound', Edinburgh, Salzburg, Lucerne, Ravinia, Saint-Denis, Violon sur le Sable, Aldeburgh, Cheltenham, Rheingau, Ruhr, Trondheim, Bergen, and Lugano festivals.
Montero is an award-winning and bestselling recording artist on the Orchis Classics label. Her most recent album from 2019 features her own "Latin" Concerto and Ravel's Piano Concerto in G Major. Her previous recording features Rachmaninov's Piano Concerto No. 2 and her first orchestral composition, Ex Patria, won Montero her first Latin Grammy® for Best Classical Album (Mejor Álbum de Música Clásica). Others include Bach and Beyond, which garnered her two Echo Klassik Awards: the 2006 Keyboard Instrumentalist of the Year and 2007 Award for Classical Music without Borders. In 2008, she also received a Grammy® nomination for her album Baroque, and in 2010 she released Solatino, a recording devoted to works by Latin American composers.
Montero made her formal debut in 2011 as a composer with ExPatria, a tone poem designed to illustrate and protest Venezuela's descent into lawlessness, corruption, and violence. Montero's first full-length composition, Piano Concerto No. 1, the "Latin" Concerto, was first performed at the Leipzig Gewandhaus with the MDR Sinfonieorchester and Kristjan Järvi, and subsequently recorded and filmed with the Orchestra of the Americas for the ARTE Konzert channel.
Winner of the 4th International Beethoven Award, Montero is a committed advocate for human rights, whose voice regularly reaches beyond the concert hall. She was named an Honorary Consul by Amnesty International in 2015, and recognised with Outstanding Work in the Field of Human Rights by the Human Rights Foundation for her ongoing commitment to human rights advocacy in Venezuela. She was invited to participate in the 2013 Women of the World Festival at London's Southbank Centre, and has spoken and performed twice at the World Economic Forum in Davos-Klosters. She was also awarded the 2012 Rockefeller Award for her contribution to the arts and was a featured performer at Barack Obama's 2008 Presidential Inauguration.